Food Blog
FOOD BLOG
Eggs Benedict
Eggs Benedict are easy to make and very pleasant to eat, a favourite of mine and can be enjoyed anytime.  Eggs are not only nice to eat but also have many health benefits.  Please visit the following link https://www.jenreviews.com/eggs/   Jen's reviews on this Superfood is fantastic and there are some great recipes.
Spread toasted muffins with softened butter, and top each one with a slice of ham, "only good ham will do none of that cheap stuff" followed by one poached egg. Place 2 muffins on each plate and drizzle with hollandaise sauce. Sprinkle with chopped chives and serve immediately. I make my eggs soft and runny as this is how I like them.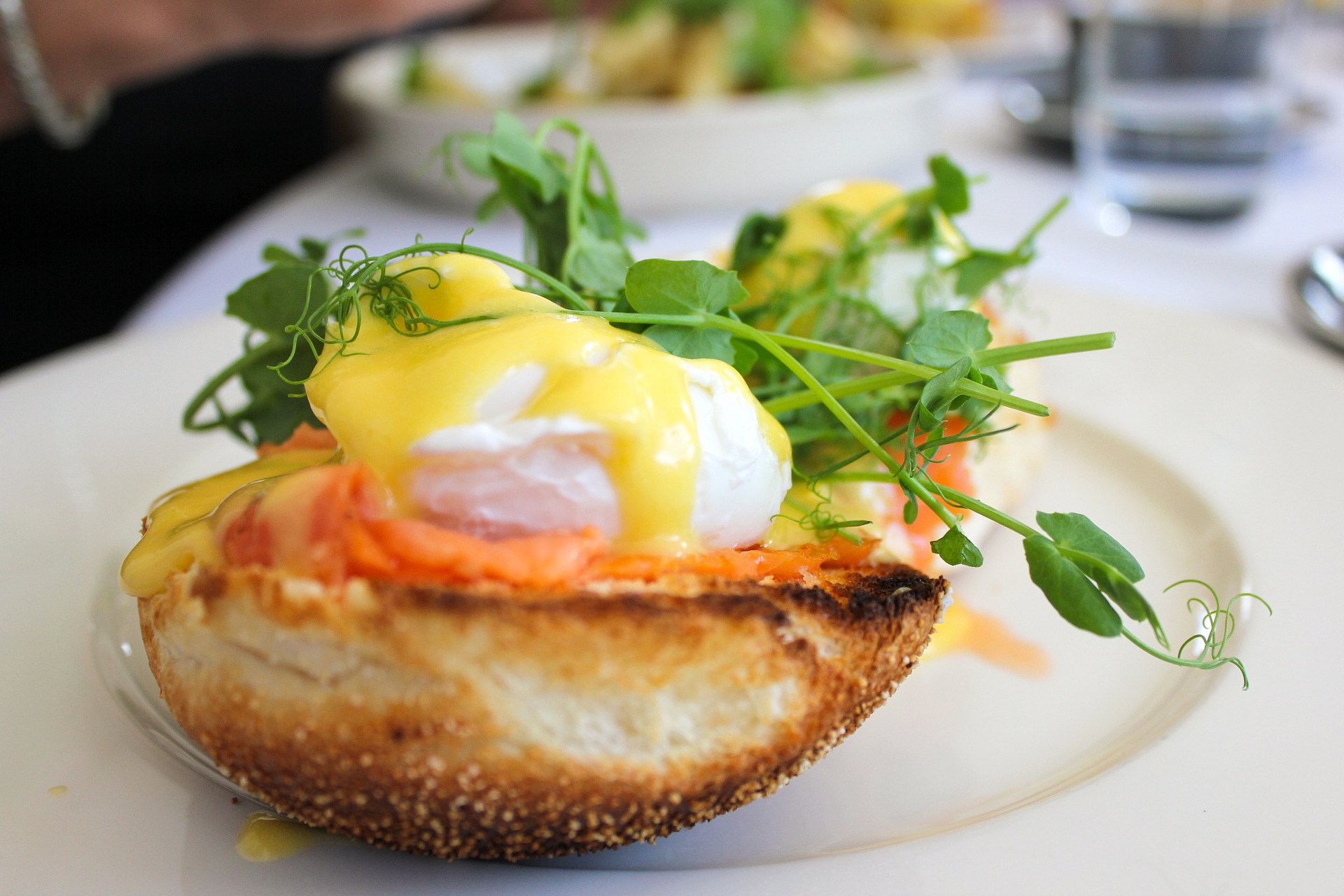 Full English breakfast
Full English breakfast is always nice on Sunday Morning,  our children always enjoyed this treat on a Sunday morning but now that they are grown up we tend to go out for Sunday breakfast . There are so many restaurants to choose from around where we live so Sundays are never boring.                                                                                       Recently we discovered Frank & Benny's and I haven't been disappointed yet with the breakfast choices, but that's for another day.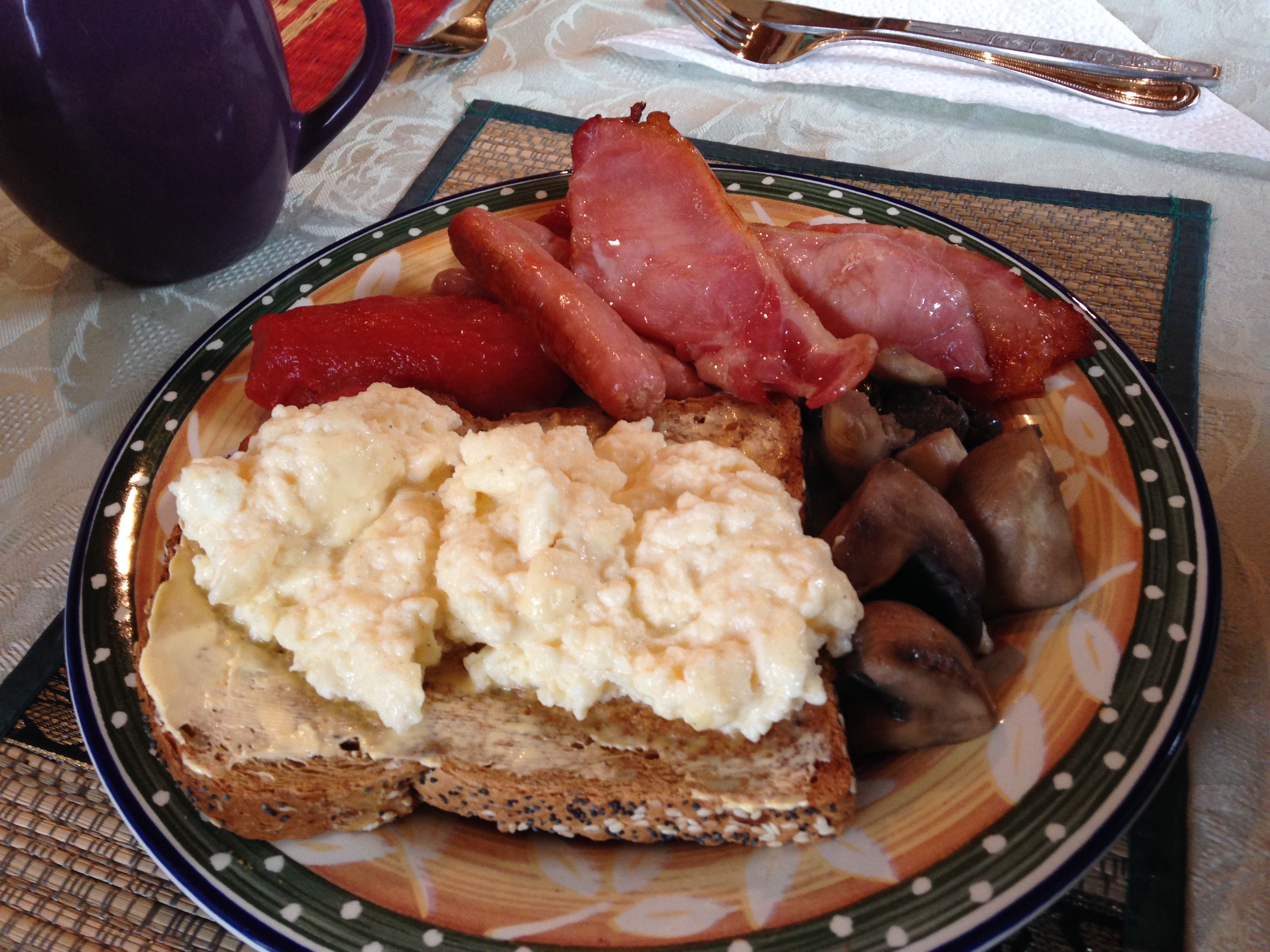 Lots of interesting recipes will be posted on a regular basis, if you have interesting recipes you would like to share please send them to us, pictures are also welcome.
Christmas Time

Hot Punch
It's that time of the year again for Hot Punch well one can drink it at anytime in winter that is, but Christmas time is just pecial enough reason for making some.
I found this simple Recipe and Iv'e tried it many times with great success.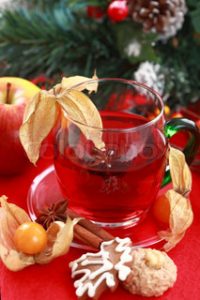 You will need the following:
1 Bot wine Burgandy or Meerlot will do
1 cup water
1 whole cinnamon stick
2 whole cloves
1/2 lemon thinly sliced (optional orange instead)
1/3 cup sugar ( brown) type
Mix all the ingredients in a large saucepan and heat until hot (not) boiling as this will spoil everything.  Optionla some people mix this with tea and a cup of Rum, but I found the simple method worked better for me. Serve and garnish and enjoy! Happy Christmas…
Pumpkin Fritas
INGREDIENTS
2 cups cooked pumpkin
1⁄2 cup all-purpose flour
1⁄2 teaspoon salt
1 teaspoon ground cinnamon
2 teaspoons baking powder (not soda)
2 tablespoons granulated sugar
2 eggs
oil (for frying)
cinnamon sugar, if used
DIRECTIONS
Put all the ingredients in a processor.
If not using a processor, put in a mixing bowl, and mix well.
Add the eggs, and process well until a thick batter forms — or mix well in the mixing bowl. The batter should almost hold its shape when tested with a spoon.
If the batter is too stiff, add a tiny amount of milk. If by any chance it is runny, add more flour (shouldn't happen!).
Heat oil in a pan, using medium to high heat to start with.
Scoop up heaped tablespoons of batter, and drop into pan, but not too close together. You won't have huge fritters as some of the batter will stay clinging to the spoon.
Fry until firm and golden on the underside, then flip over and fry on other side.
Use a little oil when frying
The fritters will puff up slightly and keep their shape, but will deflate a bit as you take them out of the pan. To test for doneness, press very lightly on the fritters. When done, they will tend to spring back. If still uncertain, press harder: no batter should run out the sides.
Serve warm, either as a side dish, or as a dessert with plenty of crunchy cinnamon-flavoured sugar.
NOTE 1: The pumpkin MUST be dry, drain very well, or cook the pumpkin in a pot without a lid until all water has evaporated.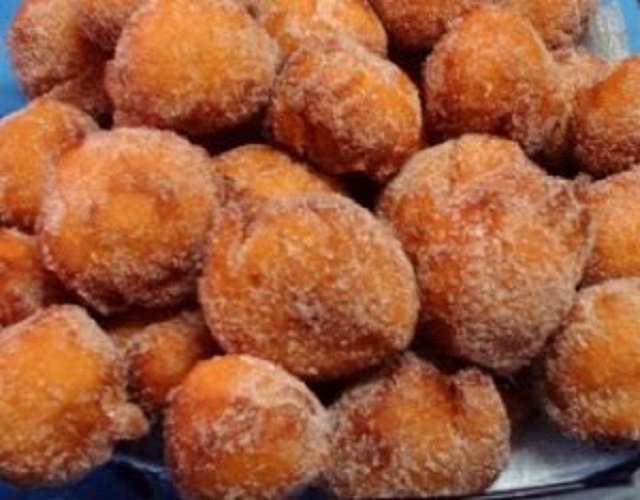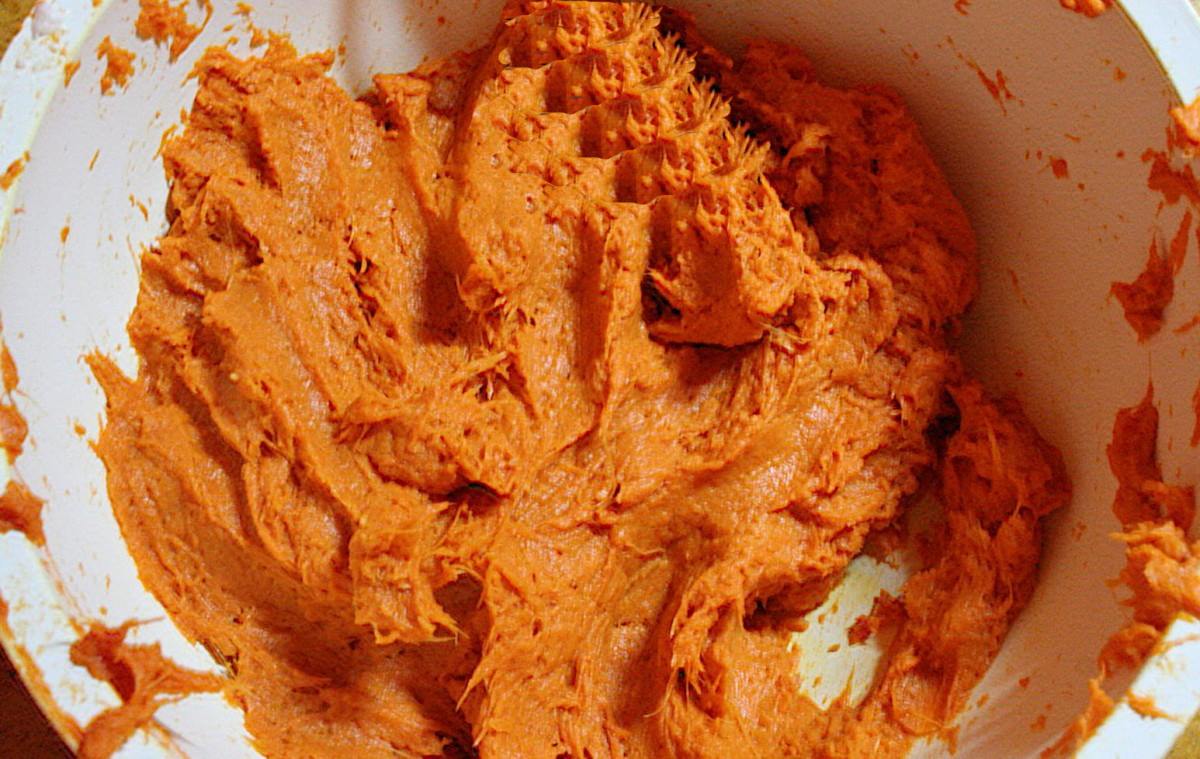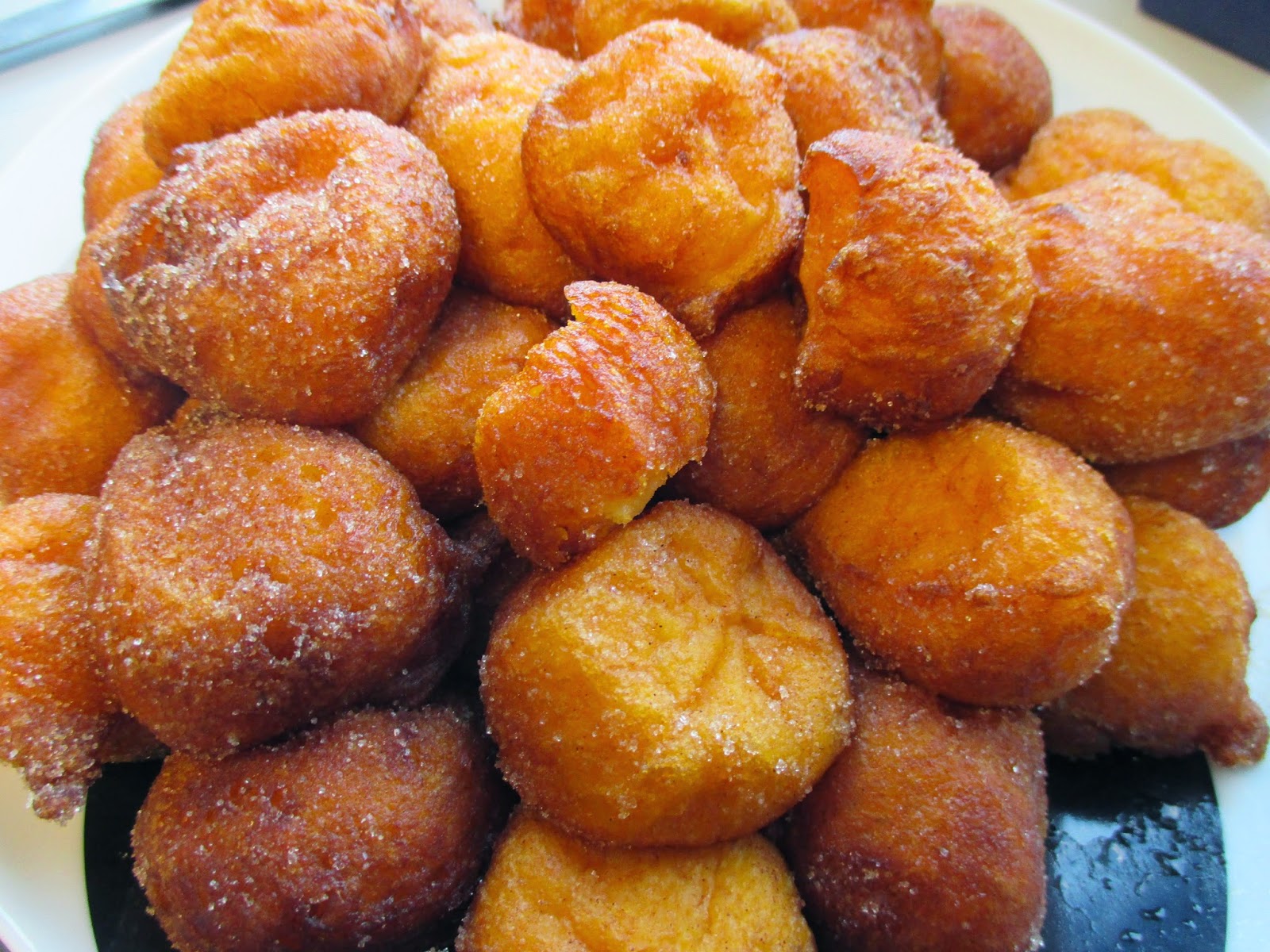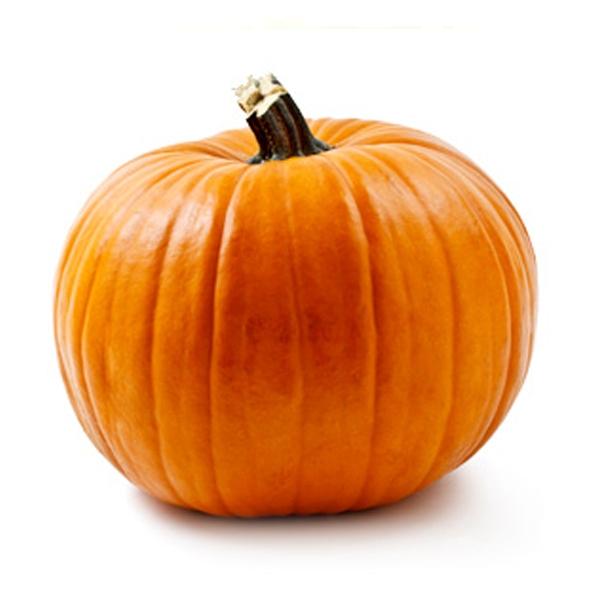 Potato flat Bread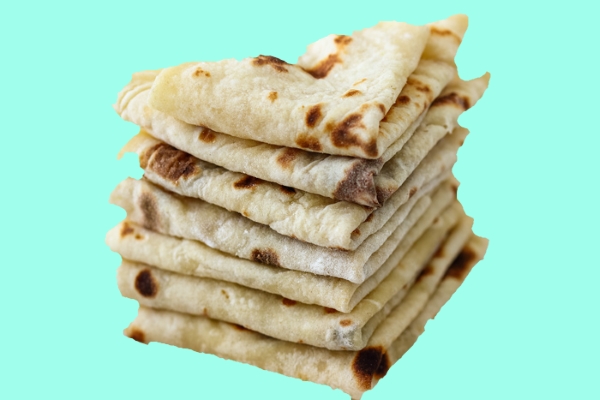 Potato flat bread is easy to make and nice to eat.
Proceedure
Mix left over mash potato with flour 1 cup mash to one cup flour, this is very easy to make and goes very well with stews, curry and even meat dishes.   I usually use my kitchen worktop dust it with flour and begin mixing the mash potato with the flour, until you have a nice soft dough but not sticky.  if it's too sticky just add a little more flour during mixing.  Roll the dough into a baguette shape and cut into about eight slices/pieces, begin to dust with flour and roll out with pin. I normally use organic natural flour and not the bleached normal flour, but one could use any flour of your choice. Next step is to dry fry them one by one until they are cooked but don't burn them.
Alternative Potato Flat Bread
You will need the following ingrdients
600 g potao
salt
pepper
parsley
egg
160g flour
40g parmesan cheese
salami
olive oilscamorza cheese
Boil the potaoes till ready, add salt, pepper, parmesan, egg, parsley and mix everything together, now mix in the flour until you have a dough not too sticky and not too dry.  Roll out the dough and cut into equal slices, dust counter with flour and roll out the dough with roller pin to size. Pour some oil in a non stick pan and place one flat bread in it add the salami and scamorza cheese or if you preffer a cheese of your choice,  cover with another flat bread cook over low heat for about 12 min on either side or until ready. Enjoy.
Hamberger Meat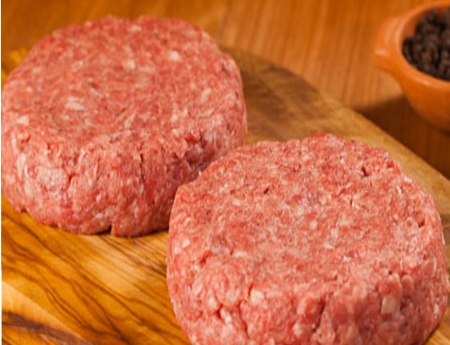 Try the following:
Mix together in a bowl, 1 Egg, 1 Tsp Soy Sauce, half onion chopped small, 1 Garlic, Spoon of Italian Seasoning, Pinch of salt and pepper,  4 tsp hp Sauce, 1 tsp Worcester Sauce, 1 1/2 pounds ground beef, 1/2 cup of shredded cheese, Colby or Monterey, 1 tsp parsley, 1 tsp Basil, 1 tsp Oregano, 1/2 tsp Rosemary. Mix everything together well,   and devide into equal amounts, shape into resonably sized hamburgers and fry or grill. Enjoy.